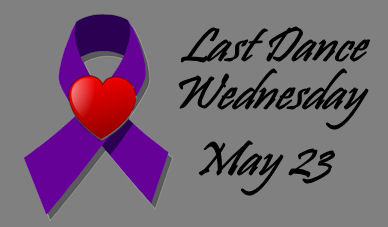 UPDATE May 23, 2012 - "Living La Dolce Vita"
This was one of the last songs Donna Summer recorded. In an interview for Nashville News 2, Nathan Digesare talked about his work with Donna: "She'd come here and sing I used to be out there on the piano. We used to let the tape roll and see what we came up with at the end of the night, finished songs, we have a lot of songs that aren't finished, but maybe someday the world will hear them".
Someday ... soon Nathan? :-) I"m adding "Living La Dolce Vita" to my list. Great beat by the way. You can listen to a short clip of this song here.
UPDATE May 23, 2012 - Last Dance Wednesday - Donna Summer Tribute from Fans
Wednesday May 23, 2012 has been designated Last Dance Wednesday, as a tribute to the late Donna Summer by her fans. Last Dance was Donna's signature song and the song she used to close her concerts with.
Please join us in a last farewell to Donna Summer by purchasing the song Last Dance from any online service. Her fans want Donna at the top of the charts one more time, this will surely bring attention to the unreleased material we want to hear.
Last Dance, last chance for love ...