White Ibis
Eudocimus albus
Yellow Creek State Park, Indiana Co., PA
19 August 2001
photos by Mark A. McConaughy
---
A juvenile White Ibis was found by Mike and Evelyn Fowles on Sunday, 19 August 2001 at Yellow Creek State Park in Indiana County, Pennsylvania. This specimen has a pinkish to orangish-colored bill, a mottled brown head and muddy brown wing and back. White outlined the front ot the wing and was the breast and belly-color. The legs were orange in color. The bird was observed feeding on crayfish and picked up a snake and released it.
---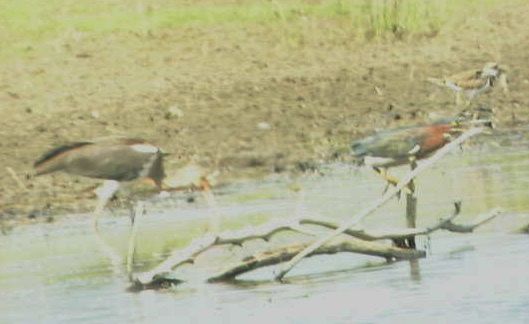 This picture is not the best, but it does provide a comparison between the juvenile White Ibis, a Green Heron and a Killdeer.
---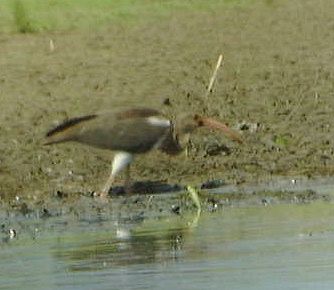 This shot shows the pinkish-orange bill better that the first picture.
---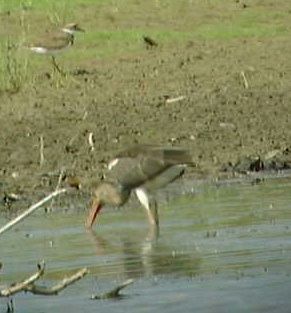 Another view of the White Ibis with a Killdeer above it.
---
Return to McConaughy's Birding Page
Return to McConaughy's Home Page