Peruvian Paso, Gelding, Age: 15
Vet Report:
Alex, Ultrasound 05/19/05, Suspected DSLD, examining vet report: LH leg-dropped pastern/fetlock. Ultrasound requested. Pain to palpation across LH SL branches, none on RH. Owner reported positive to flexions on all 4 limbs. U.S. exam at LH.- No defects or enlargement at SL body. Thickening and increased echogenicity at medial branch at insertion and thickening of lateral branch along majority of length, with areas of local hypoechogenicity. Diagnosis: Suspensory Desmitis of branches of LH limb.
Second opinion by Dr. Mero, after seeing ultrasounds: Sonograms clearly show increase in size of the suspensory branches and body and a somewhat major lesion (black hole) in the medial branch on one of the views. Diagnosis- DSLD mid stage
Clinical: Enlargement of suspensory branch and body.
Photos: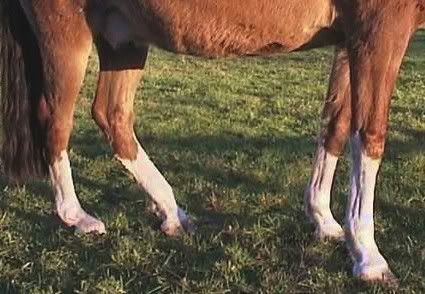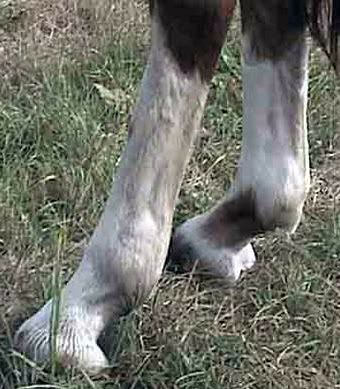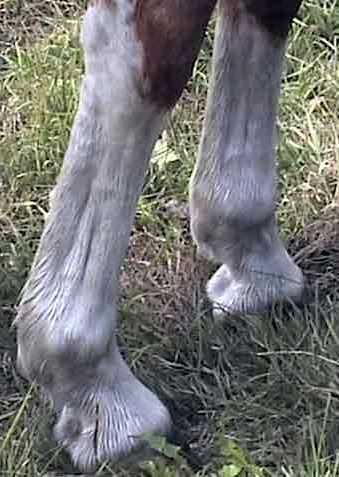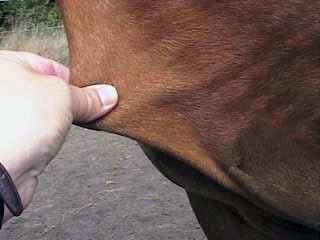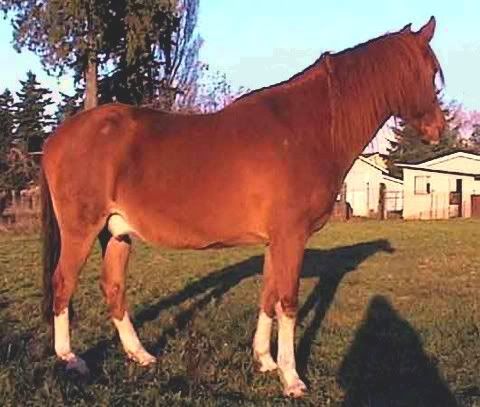 Ultrasound photos: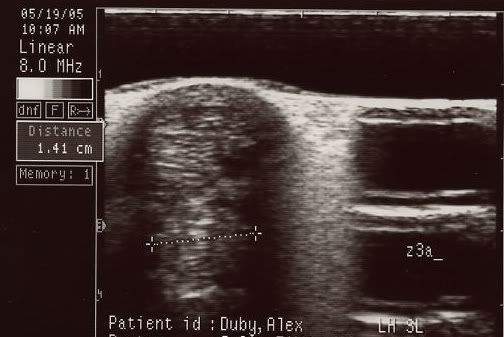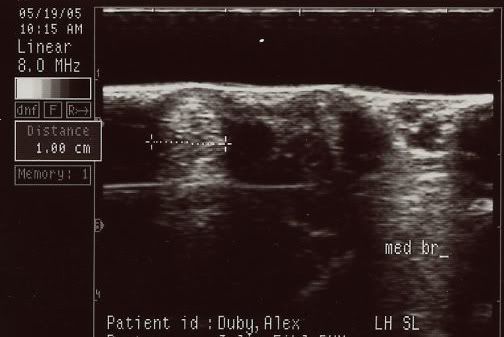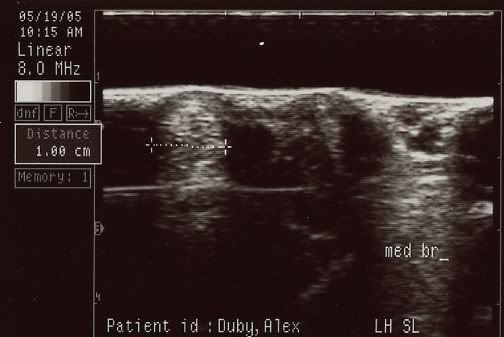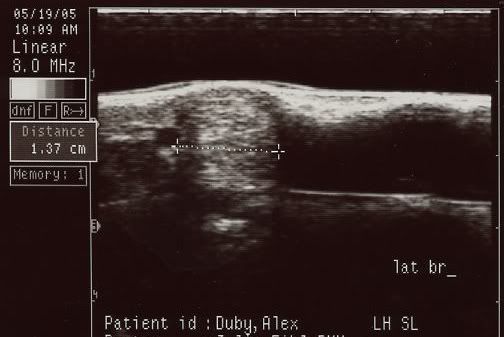 Necropsy report:
Pathological findings and opinion: Both left legs showed changes consistent with DSLD in all submitted tendons (superficial and deep digital flexor tendons, suspensory ligaments). In addition, the nuchal ligament showed similar changes. These tissue changes suggest fairly advanced disease. The liver revealed mild siderosis (presence of iron). The skin showed mild irregularities in collagen fibers and almost total absence of elastic fibers. Aorta and lung were normal.
Pathologist: Jaroslava Halper, MD, PhD
---