Purebred Peruvian Paso Gelding, Age: 16

Vet Report:
Veterinarian: Lisa Gift Krauter, DVM
Clinical: DSLD symptoms and ultrasound in the legs
Videos: (best viewed with high speed connections)
Symptoms of irregular gait, landing toe first, hind end tucked under, extreme flex of pasterns in motion.
Photos: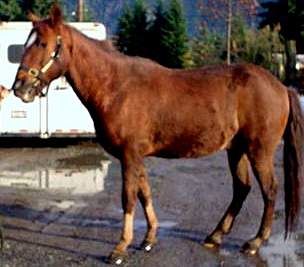 Full body shot. Note stance.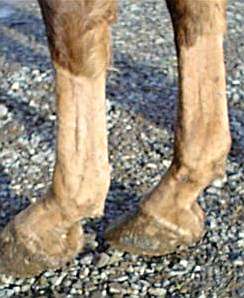 Close up of legs showing swelling of fetlock, lumps, enlarged suspensory.
Ultrasound photos: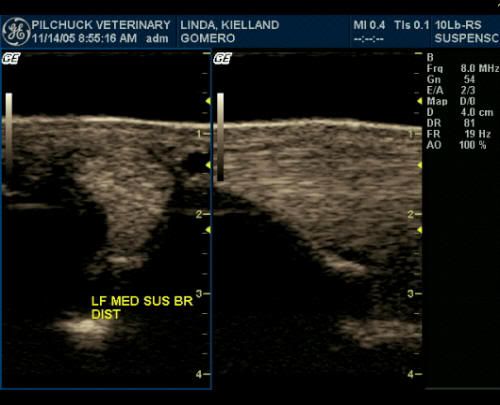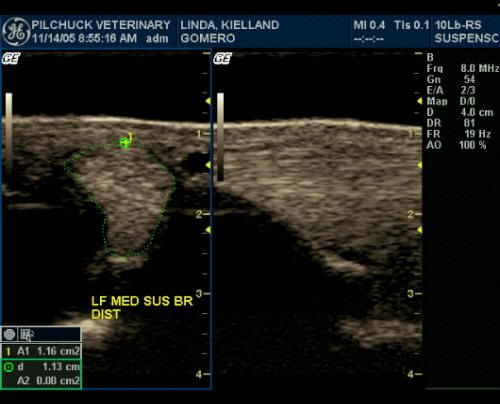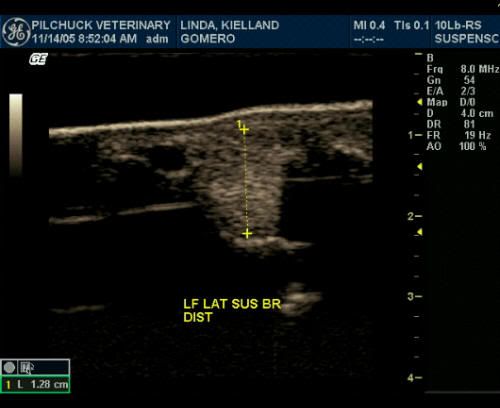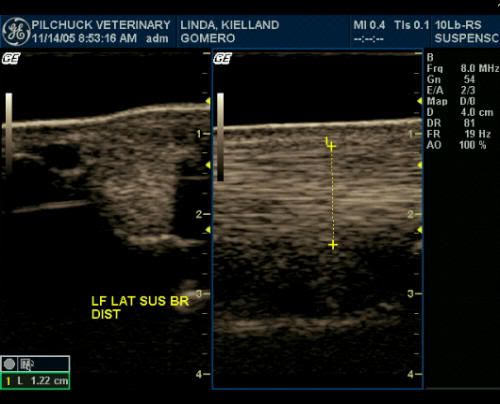 Necropsy photos: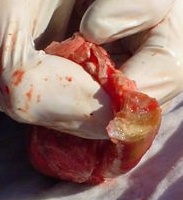 Suspensory branch harvest, branch is enlarged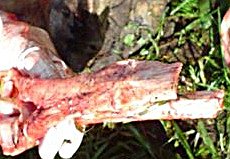 Tendon ligament bundle harvest for tissue diagnosis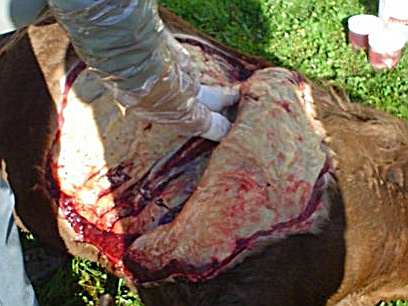 Harvesting aorta and lung tissue.
Necropsy report:
Pathological findings and opinion: All three (1 front and 2 rear) legs showed changes consistent with DSLD in all submitted tendons (superficial and deep digital flexor tendons, suspensory ligaments), more in distal (lower) parts. In addition, the nuchal ligament showed similar changes. The aorta appeared normal. The lung revealed the presence of small calcified granulomas, likely due to an allergic reaction or a parasitic infection, though no organisms were identified in the lesions. No organisms identified in lesions using special stains
Pathologist: Jaroslava Halper, MD, PhD
---