Broad-winged Hawk
---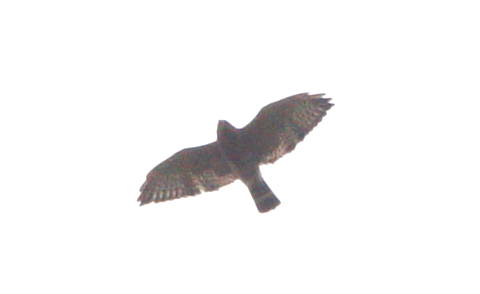 Broad-winged Hawks are one of the most common species seen at Allegheny Front Hawk Watch. They are usually seen in September during the fall season. The largest numbers of Broad-winged Hawks migrate through the state between 14 and 22 September. Broad-winged Hawks are birds of the forest and live off of small mammals and reptiles. This specimen is an adult because it has a broad banded tail. Immatures have narrow bands that are not as dark as the wider adult tail bands. This specimen was seen on 21 September 2003.
---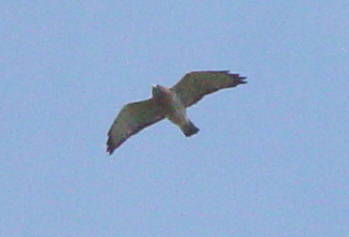 Another Broad-winged Hawk in flight over the watch on 21 September 2003.
---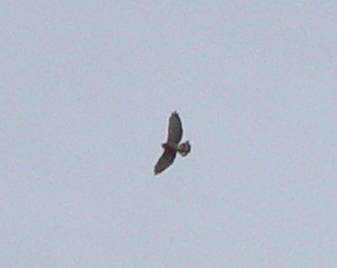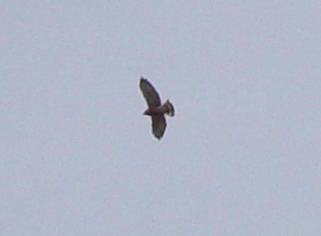 These shots are of two adult Broad-winged Hawks seen on 7 September 2003. Adult Broad-winged Hawks have dark, broadly banded tails as seen in these two shots.
---
Back to the Allegheny Front Hawk Watch home page.