Albino Gray Squirrel at Allegheny Front Hawk Watch
3 October 2004
photos by Mark A. McConaughy
---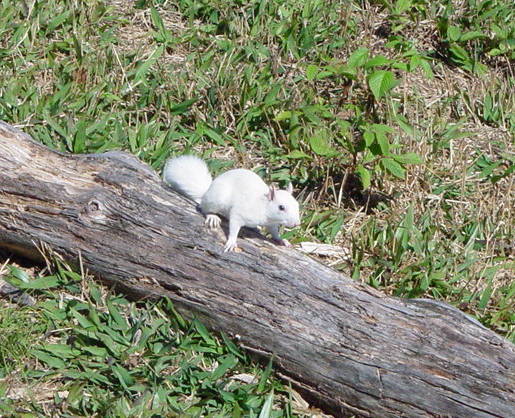 This albino gray squirrel was seen at Allegheny Front Hawk Watch as it came up the hill to the watch site. We hope it stays and becomes the site mascot.
---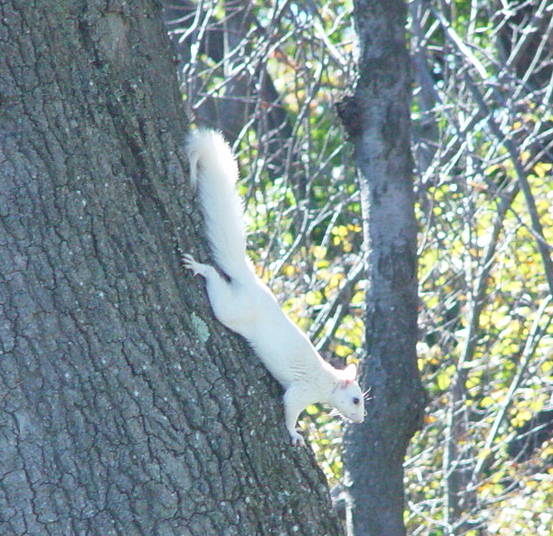 The albino gray squirrel decided to get up in the oak near our picnic table at the site.
---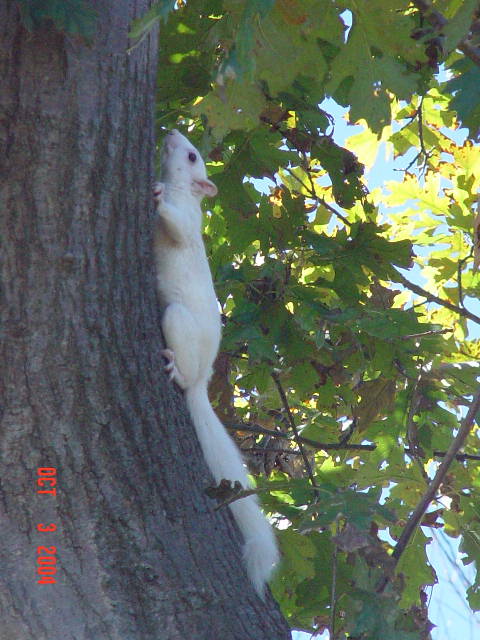 The albino gray squirrel climbed up the oak and stayed perched on limbs where it could be hidden by leaves from the many red-tailed hawks that were flying over. The eyes appeared to be dark and I thought it was a partial albino because of that. However, the eyes look dark pink in this shot and it may be a complete albino. Lighting might have been fooling me when I was directly looking at it
---
Back to the Allegheny Front Hawk Watch home page.