Foodtech's Current Menu
| | |
| --- | --- |
| | Meet Sammy the Gray Cat |
| | Grandma Hawley's Scrapbook - Thoughts of a Very Victorian Lady |
| | Foodtech Loves London - Read About My Favorite City! |
| | About Foodtech and Family |
| | Locomotive Loco |
| | Vocations and Avocations |
| | Food's Favourite Links |
| | My Guestbook |
| | The Faith Section |
| | Email Us |

All About Us...
Greetings from Almonte Ontario, home of Foodtech and Family. We have relocated here from Georgetown to begin our retirement years and to be close to our daughter and my wife's family.

Sarah works in Ottawa in the Government of Canada Management Trainee Program. Her current assignment is with Public Service Human Resources Management Agency. She is in charge of recruiting economists for the Public Service.

Locomotive Loco...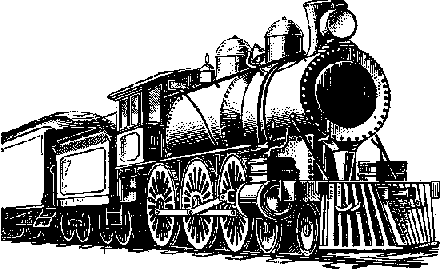 If you would like to see what all the train images are doing on a Web Page for a chemist, be sure to check out my steam locomotive page. You'll see how I came to get interested in these fire breathing monsters. Please, no diesels!

Back to Top

Vocations, Avocations and All That!
I have now retired as a food scientist with Unilever Canada.
My hobbies are reading (I am partial to Victorian novelists like Anthony Trollope ), baseball , and computers (especially Canadian Internet activities ).

All Aboard Foodtech's Information Railroad!
If you would like to visit my personal foodtech links page feel free to do so!

Glad You Came..Tell Me about It!

The Faith Section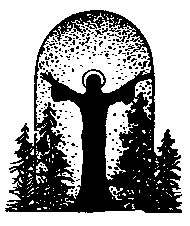 And I must mention that my family and I are Catholic Christians and we love Jesus!
Here are some links you may want to follow if you are interested in the Roman Catholic tradition:


Be sure to join redish eh and other Catholic chatters at her new Catholicism Chat Site. Many of the old friends from Prodigy Chat are dropping by!



For information about my own Canadian diocese visit The Diocese of Hamilton website. There are lots of interesting facts to be found.
It's hard to believe, but I discovered another Catholic who is a steam locomotive enthusiast - and this one's a priest. Be sure to visit Father Finelli's Railroad Page and check out his live steam model engines. They have interesting names, for sure!
A second WWW priest is Father Terry Sehl, pastor of St. Joseph's parish of Kitchener, Ontario. Check out his Canadian Catholic Links.
Back to Top

We'd Love to Hear from You

Send Mail to raymac46@hotmail.com

You Are Visitor Number:

Thanks, Bill...I Needed That!
This site best experienced by:


I Support ...


This page last modified on May 4, 2007.