The Foodtech Information Railroad
Some Useful links for My Train of Thought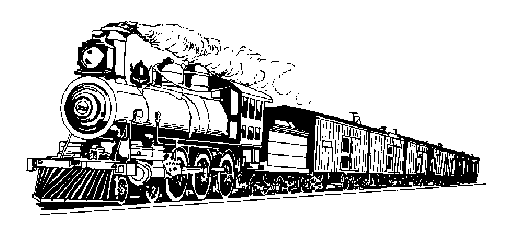 Here are a number of useful URLs for research, web search, business, religion, and just plain fun!

Internet Search Engine Sites

| Source Of Information | Comments |
| --- | --- |
| Excite Net Search | If I had to choose one search engine to take on a desert island with me, this would be the one. |
| Yahoo Canada | The Canadian home of this classic directory application. Drill down through the categories, or search from the top. |
| Alta Vista | My favorite index search engine. Type in some keywords and you are on the way. |
| HotBot | Fast and extensive list of pages. It isn't as slick as Alta Vista, but if you can't find it anywhere else try here. |
| Infoseek | This one has received a lot of favorable reviews lately. It combines a directory and an index very nicely. You might enjoy Infoseek searching! |
| LookSmart | It's targeted to Net newbies, and it's easy to use. If you like "Readers Digest" take it out for a spin. |
| WebCrawler | One of the all time classic index engines. I still use it on occasion. |
| Lycos | Prodigy thinks so much of Lycos, they made it the default search engine for their Internet service. You can judge for yourself, I suppose. |
Sites to Search for Addresses and Phone Numbers

| Source Of Information | Comments |
| --- | --- |
| WhoWhere | One of the best places on the Web to find Email addresses. |
| IName Personalized Email Services | Get your own personalized Email address. |
| Canada 411 | Canadian telephone White Pages - very useful, eh? |
| E-Mail Directory | Another very powerful Email address finder. |
| Bigfoot | A very "kewl" website with an attitude. Perfect for the younger set. |
| Internet Address Finder | Try this one if you don't have success with other address locators. |
| Infospace | A powerful combination of Email, telephone, and business addresses. Worth a look! |
Sites Dealing With Transportation

| Source Of Information | Comments |
| --- | --- |
| Steam Locomotive Information | If you are a Steam fan, it just doesn't get any better than this! |
| Via Rail Schedules | If you are travelling by train in Canada, start looking here. |
| The London Bus Page | A wonderful collection of facts and photos about the famous red buses. Not all are doubledeckers, by the way. |
Sites Dealing With News and Sports

| Source Of Information | Comments |
| --- | --- |
| The Toronto Star | One of Canada's great newspapers on-line. |
| Canadian Online Explorer | News, sports, magazines, and more right in one place, eh? |
| The London Times | London's most prestigious paper online. The Sunday edition is legendary. |
| Electronic Telegraph | Another great London paper. A bit less cerebral than the Times, but still fine reading. The weather is particularly well documented. |
Sites Dealing with Computers and Computing

| Source of Information | Comments |
| --- | --- |
| CNET OnLine | One of the best sources of news about computing and the Internet. |
| Consummate WinSock Apps List | One of the best sites to find Internet software. Everything from browsers to MIDI players to Email clients. |
| TUCOWS | Another excellent place to download Internet software. |
Sites Dealing with Personal Finance

| Source of Information | Comments |
| --- | --- |
| Investors Group | The largest mutual fund company in Canada, and one of the best. |
| Trimark Canada | Another large and very professional Canadian mutual fund company. |
| Dominion Securities | Canada's largest full service broker. A good stock index ticker on the home page. |
| The Fund Library | A useful collection of information about selected Canadian mutual funds. Offered by a famous mutual fund writer. |
| Shirin Mutual Funds Switchboard | Links to just about any kind of mutual fund information. Recommended by Toronto Star investment writer David Toole. |
| Investment Funds Institute of Canada | The national association of the Canadian mutual funds industry. Links to many dealers are available here. |
| Mutual Funds Interactive | If you are interested in information about U.S. mutual funds, this is the spot to look. |
Sites of Miscellaneous Interest and Utility

| Source of Information | Comments |
| --- | --- |
| Barry's Clip Art Server | One of my favorite sources of graphics for home pages. |
| Amazon Books OnLine | The largest on line bookstore. Just try the search and see if you can stump them with a rare volume! |
| Chapters Books Online | The Canadian version of Amazon, with Canadian pricing. |
---
Back to Foodtech's Home Page
This page last modified on June 19, 2001.